The mix of the old and the new manifests itself in the architecture of Turandot Residences. The building has two facades. The neoclassical one overlooks the Arbat and draws upon the Commedia dell'Arte masks symbolism, thus highlighting its next-door location to one of Moscow's major theatres. The new facade looks out into a cosy inner courtyard.

The construction of the New Stage of the Vakhtangov Theatre was financed by one of Turandot Residences investors. The initiative presented new opportunities for the development of the Vakhtangov Theatre in particular and of Moscow theatrical culture on the whole. In its turn, Turandot Residences also benefits from the vicinity to such a famous neighbour. The unique atmosphere of high culture extends onto the house and defines its unique character.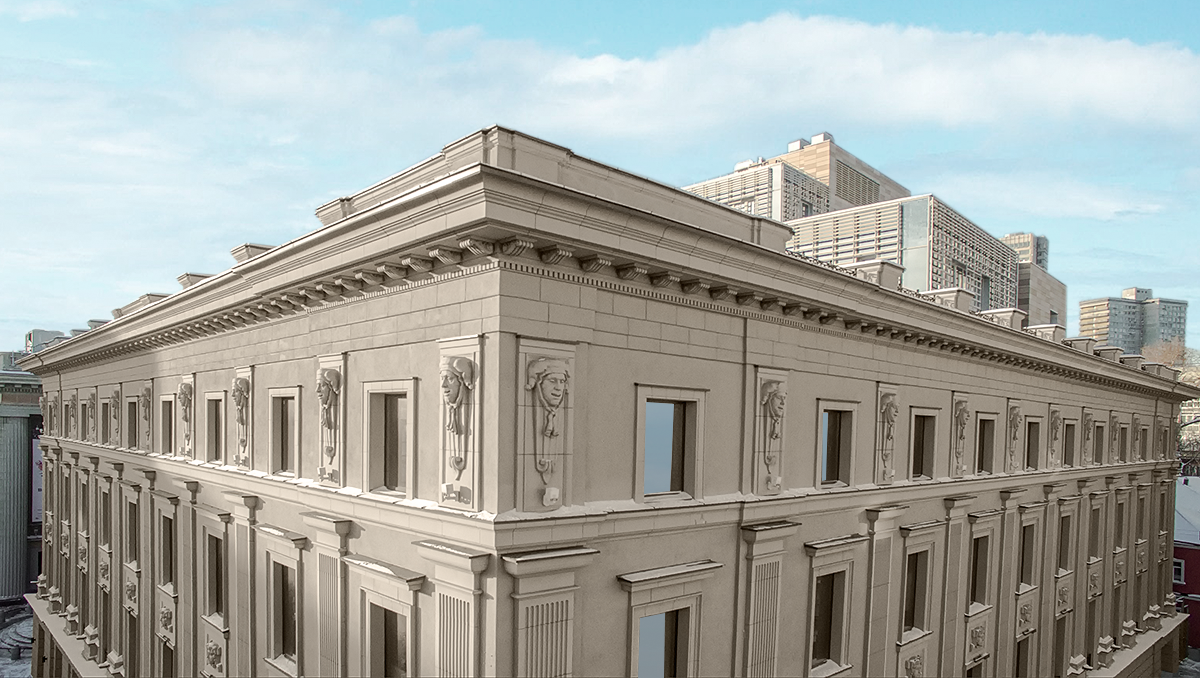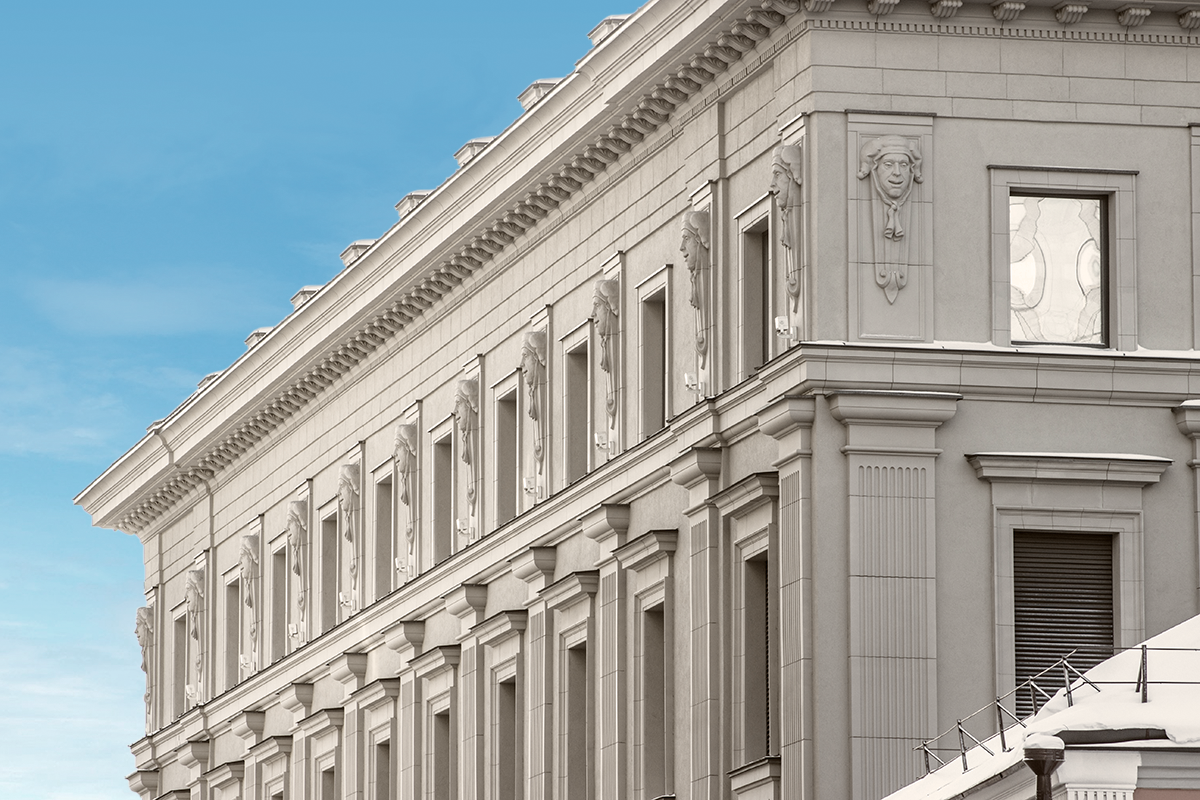 The neoclassical facade is in harmony with the spectacular theatrical decor of the interior.